Home Purchase Price Calculator
Your ideal max purchase price is…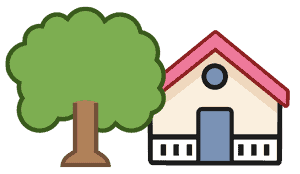 $
404,160
Total Monthly Costs: $
This includes:
Mortgage Payment – $
Property Taxes – $
Homeowner's Insurance – $
HOA Dues – $
You could stretch and purchase a house at $
508,320
. However, this will leave your housing costs at 36% of your income, which might have you feeling a bit tight in other areas of your spending plan.
Your down payment is % of the purchase price.
Consider a larger down payment to avoid having to pay for mortgage insurance, which could reduce the amount of house you can afford.
Your Annual Income ?Your total household income before taxes, retirement plan contributions, etc. are taken out of your paycheck.
Down Payment Amount ?This is the amount you have saved as an initial payment toward a new home. Ideally this should be at least 20% of the purchase price.
Mortgage Term
?

How long do you want to be paying your mortgage? Most people choose the 30-year option.
Mortgage Interest Rate
?

This is the annual interest rate that the lender will charge you to borrow money to purchase a house.
Property Tax Rate
?

This is the annual property tax rate you will pay to own your home. Some locations might have separate state and a local property taxes. You should add them up and enter the total number here.
Homeowner's Insurance Costs
?
Homeowner's Association Dues
?
Disclaimer: These are estimates only using averages from across the country and are intended to give you a "ballpark" figure while pointing you in the right direction. They should not be used as a substitute for determining loan qualification in your area and running the numbers on the property you intend to purchase. Please talk to a professional advisor or loan provider about your specific situation.